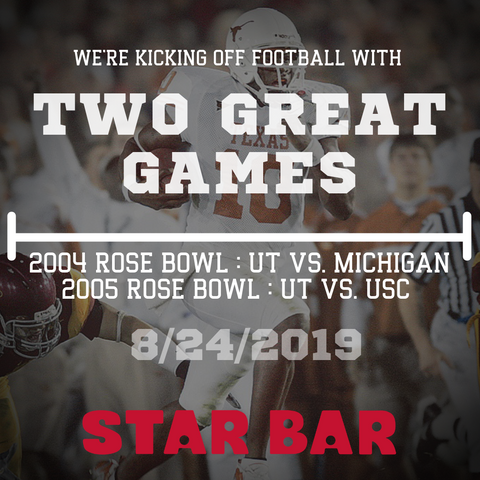 College Football Kick-off
They're (almost) backkkk!!
We're counting down the days until College Football returns & celebrating with a College Football Kickoff Party!
So if you can't make it to DKR, you can watch the game right here at Star Bar Austin!
We'll be replaying the 2004 & 2005 Rose Bowl Games starting at noon!
Of course, we love UT, but don't be shy to ask us to play your College Football games all season long! #hookem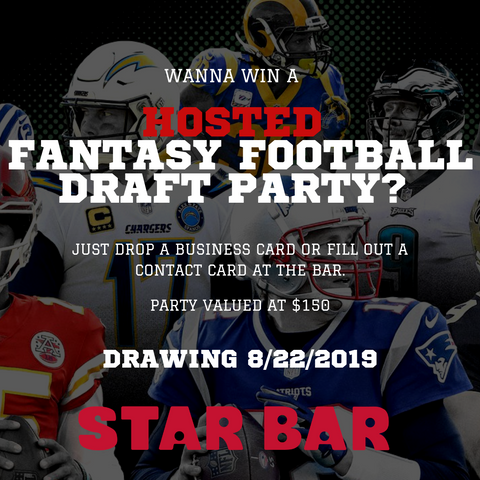 Win a Hosted Fantasy Football Draft Party!
Are ready for a chance to win a HOSTED fantasy football draft party? Well, congratulations NOW'S YOUR CHANCE!
From now until the drawing, enter to win by dropping a business card off in the drop box at our bar and you could be picked to win a hosted fantasy football draft party valued at $150! Yep, that's right! We're offering you a chance to win a hosted party for you and up to 11 other individuals! Don't have a business card? That's okay! Just fill out a contact card at the bar.
Don't miss your chance to win! Drawing on Thursday, August 22nd.
***Winner will be chosen at random.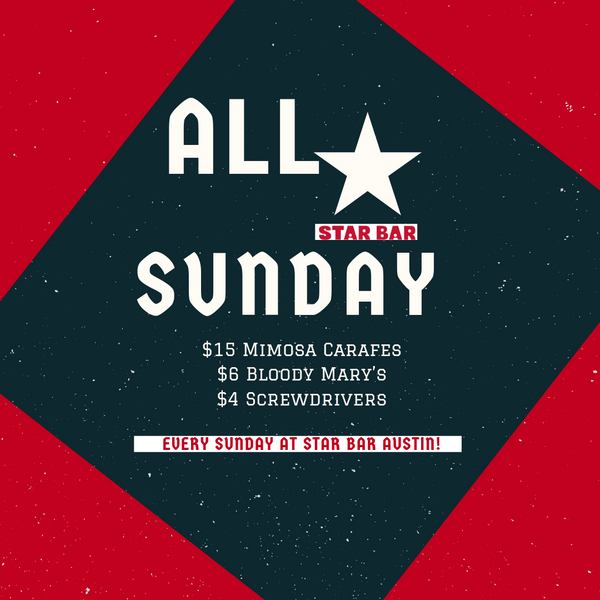 All-Star Sunday
Every Sunday enjoy our All-Star Menu:
$15 Mimosa Carafes // $6 Bloody Mary's // $4 Screwdrivers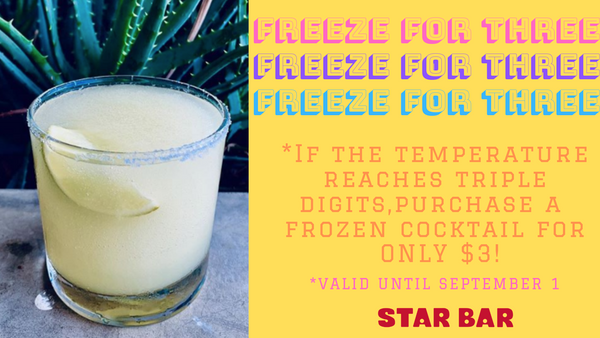 Freeze for Three
When the Austin temperature rises to 100 degrees or more, get our frozen cocktail for only $3!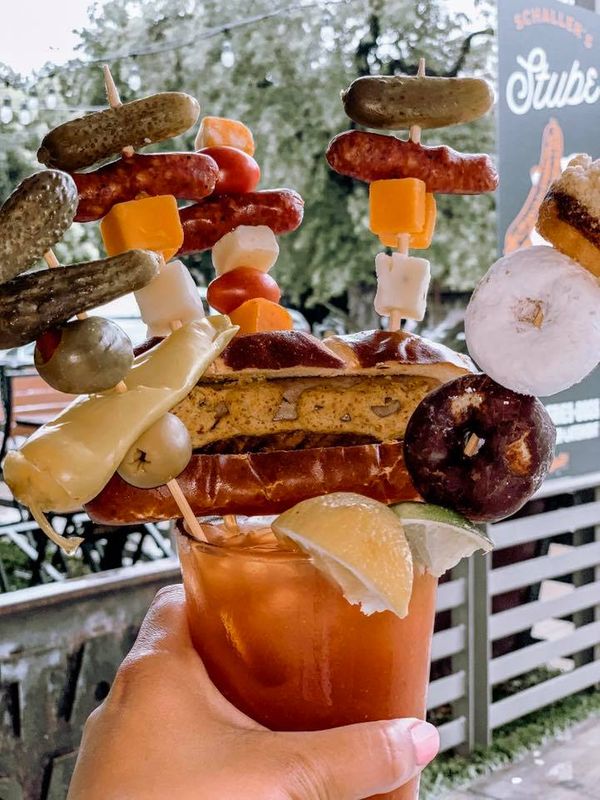 Hail Mary
Our Hail Mary is available every 3rd Sunday of the month (not available during Football Season)! In addition to our mini cheeses, mini sausage, powdered donuts, chocolate donuts, pickles, peppers and olives we will also top it off with one of the three different toppings from Stube: The Classic, Bratwurst and German Soft Pretzel or The Horndog!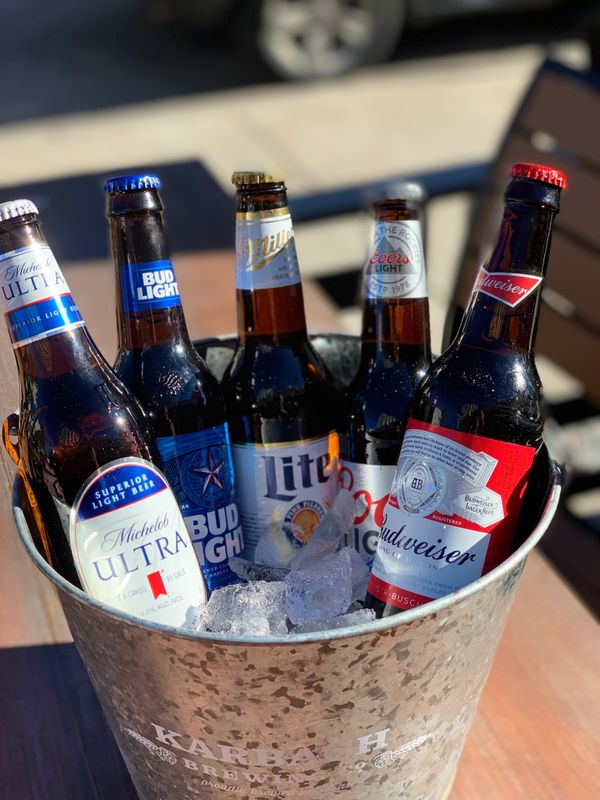 Game Day Buckets
$15 Domestic Buckets. Mix & Match or get all the same for your big game!